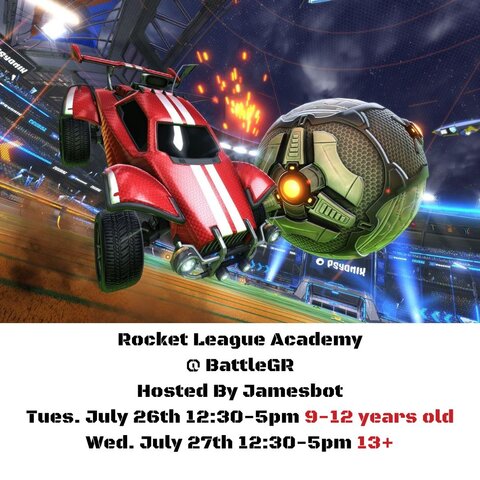 Rocket League Academy
Join us for Rocket League Academy
Hosted by Jamesbot @ BattleGR
Jamesbot has experience as a player and also a commentator/streamer
Attendees will learn how to play and the fundamentals of the game.
They will also receive a professional player profile photo and event broadcast will be available for download for parents and attendees.
Tuesday June 26th 12:30-5pm is for ages 9-12 years old
Wednesday June 27th 12:30-5pm is for ages 13 years old +
$79 per attendee and space is limited.
Registration Required!
Don't miss out on this opportunity to learn from a pro!